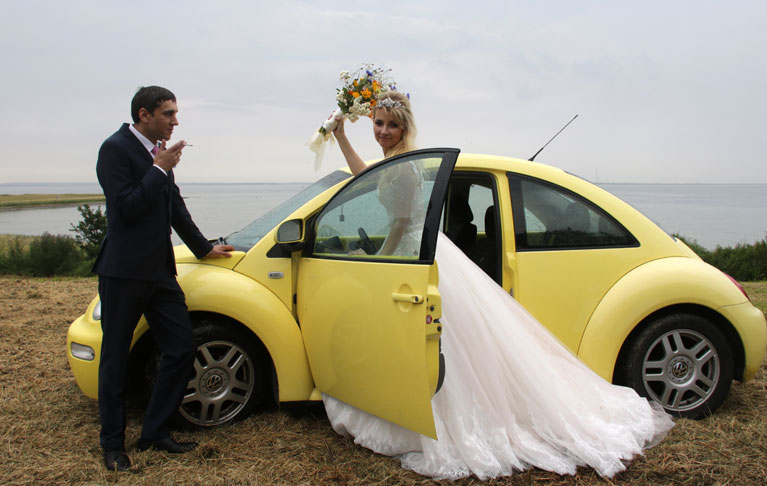 For Photo-Shoots on Ærø I can offer:
Basic Model (ca. 2-3 hours)

Photographing the wedding ceremony – including the ceremony itself and wedding photos after the ceremony in an agreed or improvised locations.

I will meet with you 15min. before the ceremony - then we warm up and get used to each other while I take pictures - catching the atmosphare just before ceremony.
- Then I follow you during weddingceromony and photoshoot this highlight.

After ceremony ,time for you to relax and enjoy beatiful spots which I guide you to.
I Will guide you, but generally we work together and we improvise Nice sceneries at Beach in beatiful light from sky and sea, also to the harbour, and out in the nature with spetaculare views.
You are welcomme to bring a bottle of champagne wich you can enjoy on our "photopicnic" in nature.

During the trip I make photos of of You both together and each apart. And I will asure you will get a wonderfull
experience and great photos.
I offer:
Either a Photowalking
Or
If You come by car, we take a phototrip to spots reached by car

We end up at a cafe in the old streets of Ærøskøbing where I transfer all pictures to an Usb pen ( you bring the pen ) And you Get all pictures on the pen.
In 2 days you get a link to webalbum with Best pictures from each spot.


*All photos are provided digitally on a USB memory stick – or if asked for, via Dropbox or Wetransfer.
All pictures are in a high definition form and can be freely-used in printed form.
An online photo-album, which can be shared with friends and family, will be supplied within 2 days.

MY PRICE IS FIXED: 300 Euro - And You pay mee when I deliver Photos to Your Usb pen.

If a photo-shoot of more than 3 hours is desired, there will be an added cost of 600 kr. per hour.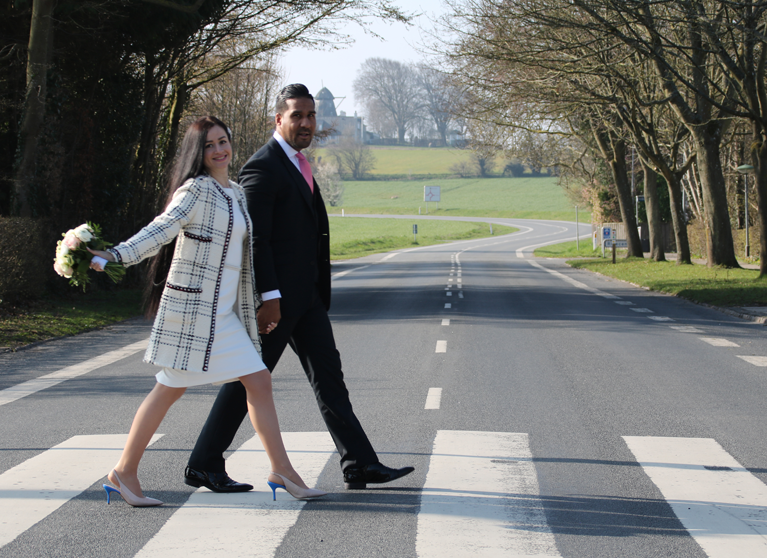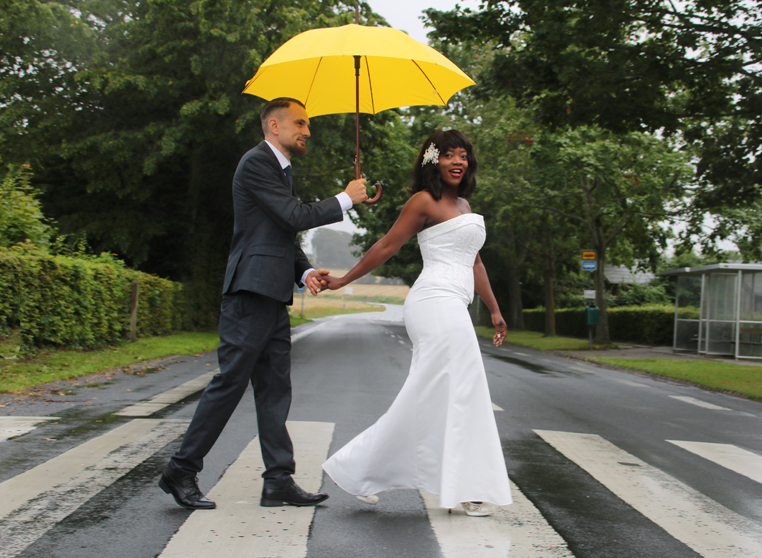 Ved fotooptagelser på Ærø tilbydes:
Grundmodel (ca 2-3 timer incl. fotoudflugtstur til smukke lokaliteter)

-Før brylupsceremoni:
Vi mødes kvarter før vielsen.
Jeg tar fotos af jer, ( både sammen og hver for sig) samt evt osse af jeres gæstepar før selve vielsen i lokaler i forbindelse med vielseskontor.
(Vi vender os til hinanden og I får fotominder fra stunden med stemning af forventningens glæde inden vielse)
-Under Brylupsceremoni:
Jeg dækker ceremonien så i får fotominder fra den højtidelige del
(ceremonien tar ca 10 min)
-Efter brylupsceremoni:
Vi kører I jeres bil til forskellige til smukke steder placeret tæt på Ærøskøbing :
-- Til stranden hvor kulørte badehuse kan danne en flot baggrund for fotos af jer
Lyset er her meget flot og hav og himmel er den store ramme
-- Til havnen i Ærøskøbing
Her er en havneatmosfære som I vil nyde.- og jeg fotograferer
-- Til Voderup Klint (10 min. kørsel )
Rammen er her en fantastisk udsigt ud over havet og i et bakket landskab, (et yndet udflugtsmål for Ærøboere)
I medbringer evt. selv en flaske champagne og glas til jer selv og gæster.
Vi slår os ned her for en stund- og jeg fotograferer
--Tilbage til den gamle by i Ærøskøbing
Jeg tar fotos fra hvor I går rundt i de gamle gader med smukke huse
TIL SLUT
Vi runder af på en cafe hvor jeg overfører alle fotos til en usb pen , (medbring selv usbpen) som I får med jer med det samme, når billeder er overført.
De bedste billeder fra hvert sted udvælger jeg og lægger på et online webalbum , hvortil jeg sender jer et link til senest 2 dage efter.
Hele bryllupsreportagen holdes indenfor 3timers varighed
FIXED PRIS: 2300 kr (jeg følger enten med jer i jeres bil ,- eller viser vejen til spot i min egne bil )

Ønskes der fotooptagelser udover 3 timer vil der være et tillæg på 600 kr i timen /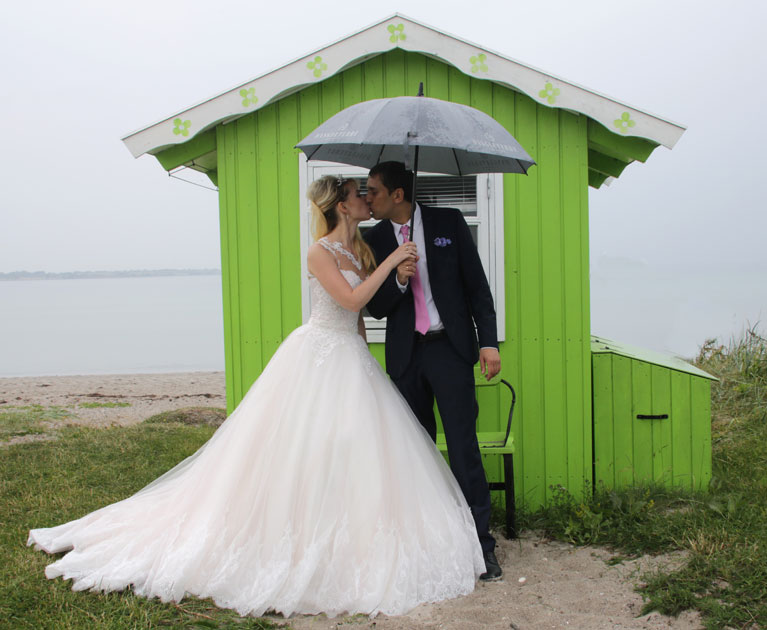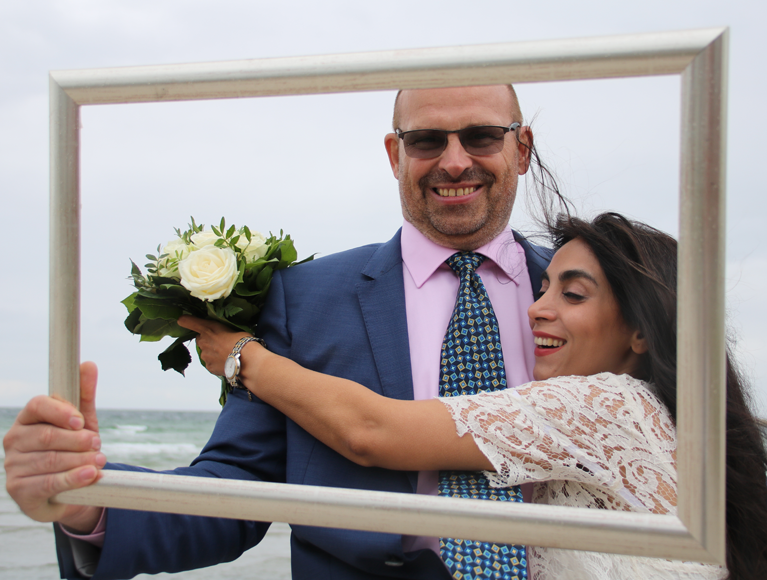 For Photo-Shoots at Weddings in the whole of Denmark I can offer:

Basic Model 2 (ca. 5 hours + 2 hours editing)
Photographing the wedding preparations; the ceremony itself; the official wedding photos after the ceremony in an agreed or improvised location; plus atmospheric photos of guests at the reception/wedding party, to a maximum of 5 hours in total.

*All photos are provided digitally on a USB memory stick – or if asked for, via Dropbox or Wetransfer. All pictures are in a high definition form and can be freely-used in printed form. An online photo-album, which can be shared with friends and family, can be supplied within 1-2 days.

PRICE: 5500 kr. exclusive of transport costs
/ Ved fotooptagelser til bryllupper i hele Danmark tilbydes:
Grundmodel 2 (ca 5 timer + 2 time redigering)

Fotografering af forberedelse til bryllupsceremoni - optagelse under ceremoni - det officielle opstillede bryllupsbillede efter ceremoni på aftalt eller improviseret location - stemningsbilleder med gæster ved reception/fest indtil aftalt tidsramme på 5 timer
•Alle billeder leveres digitalt på USB stik. De kan desuden, hvis det ønskes, leveres via Dropbox eller Wetransfer. Alle billeder er i høj opløsning og kan alle frit bruges efterfølgende til print. Online-album, der kan deles med familie og venner, leveres indenfor 1-2 dage.

PRIS: 5500,-kr excl. transportudgifter




Kontakt : Hanne Christoffersen mail: post@weddingphoto.one tel.: +45 3024 3148